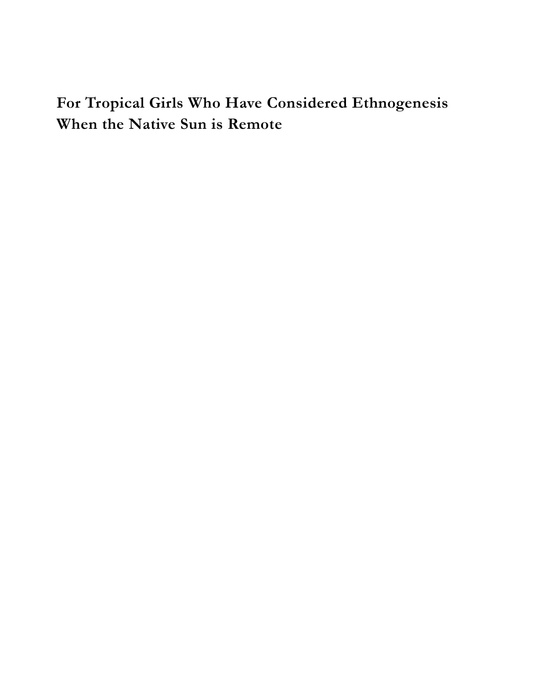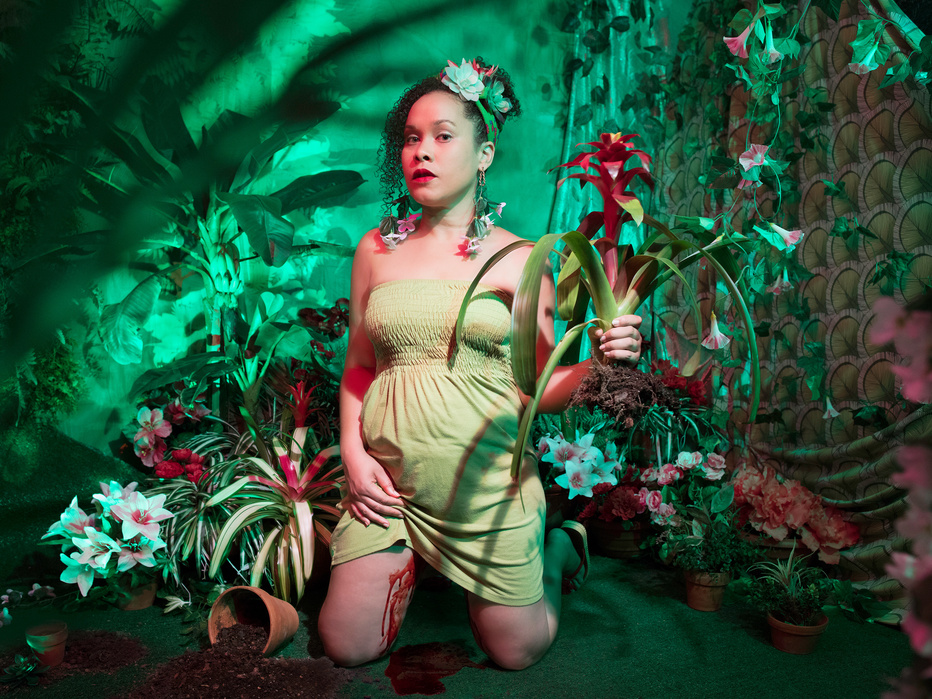 Field Notes for Planting Seeds in Uprooted Gardens, 2018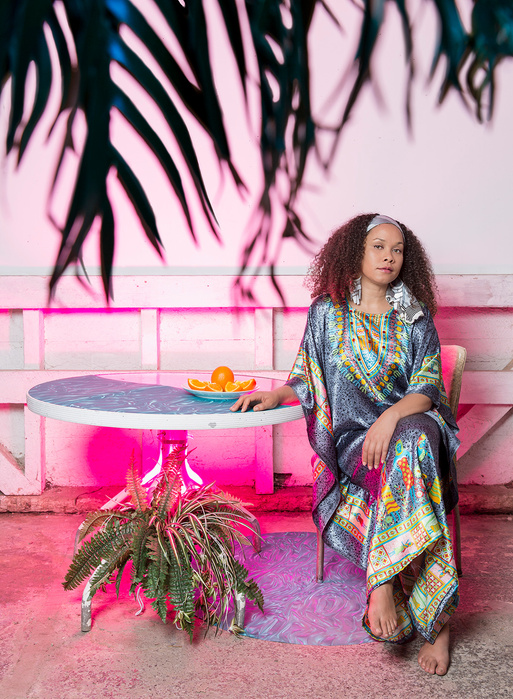 Portrait of my Future Self, 2016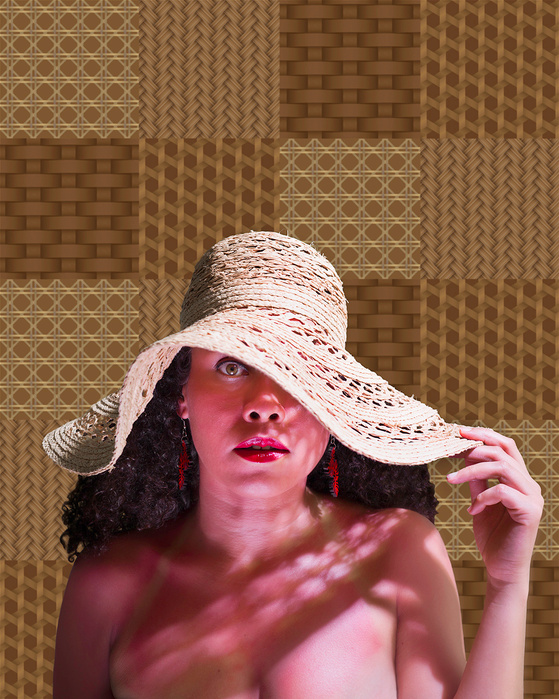 Self Portrait as Sunburned Tourist, 2016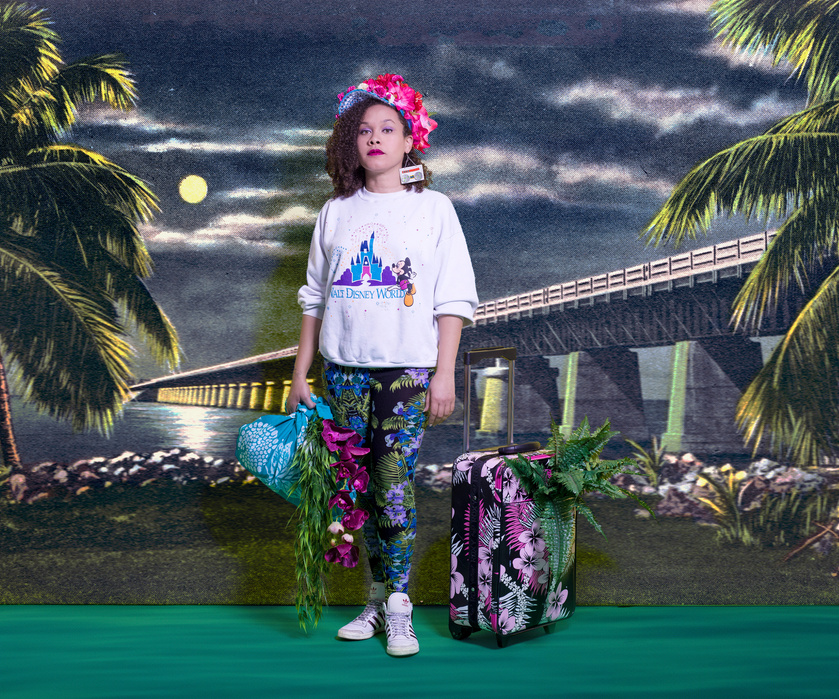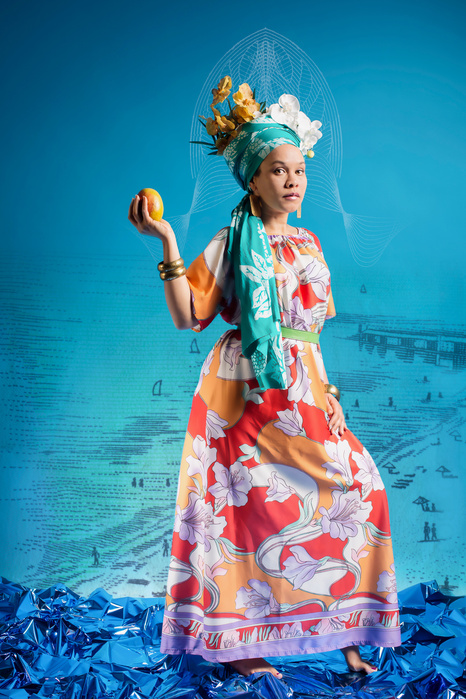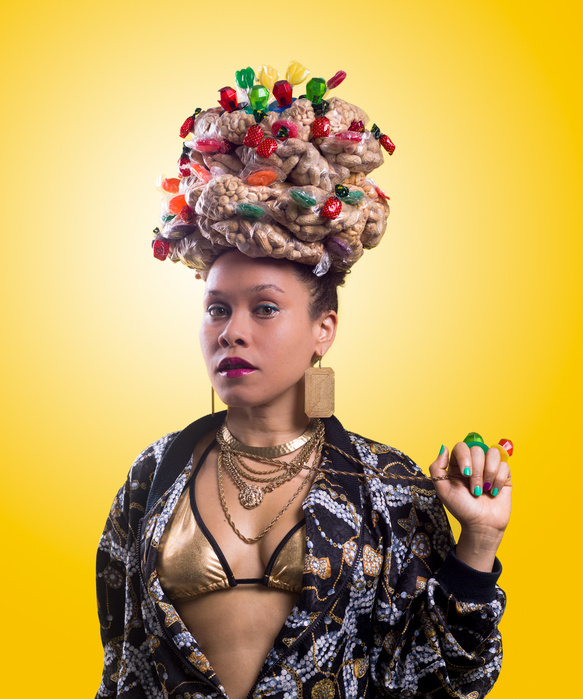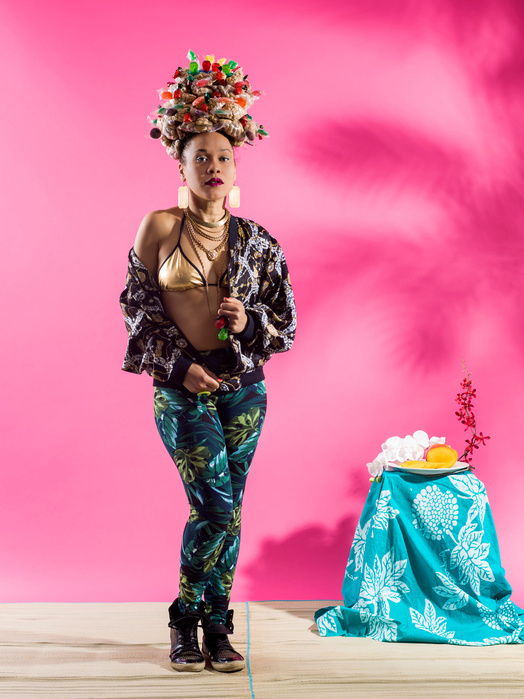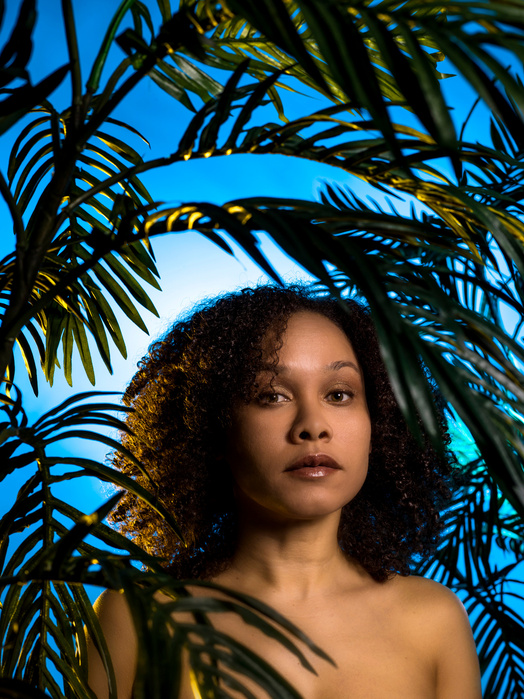 "Mango, Mango" single channel video, 3:36, 2015
Using 19th century ethnographic photographs as a point of departure, For Tropical Girls Who Have Considered Ethnogenesis When the Native Sun is Remote presents fantastical self portraits that question identity constructs and the psychological implications of iconography. In the series, Tiffany Smith casts herself, a self-proclaimed "home grown immigrant," as the subject of an ethnographic survey of invented personas who author their own representations of a blended cultural heritage. Smith masquerades in costumes and throughout sets crafted to mine the personal and collective memory of cultural signifiers of the Caribbean and produce microcosmic explorations of the formation of cultural identity in multinational America.
Smith, who was raised between Nassau, Bahamas and Miami, Florida by parents of similar multinational upbringing, is the first generation in her family to be raised outside of the Caribbean. From an early age, she has navigated the path between assimilation and preservation of cultural identity, ultimately creating a hybrid identity that embodies the apex of her experiences.
Drawing inspiration from the choreopoem For Colored Girls Who Have Considered Suicide When the Rainbow Is Enuf by Ntozake Shange, Smith's vignettes use her own experiences and recalled memories to create performative studies that empower reclamation of representation.