"Panic Room: A Safe Space for Reflection on the Value of Black Lives" is a site specific multimedia installation by Tiffany Smith that focuses on healing from collective trauma. In response to recent incidents of police sanctioned violence against black bodies and the media circus that transmits their stories, Smith creates an environment that offers space for contemplation, meditation, and conversation on the deeper impact these acts of violence have on the community.

The installation presents a reverential space assembled, seemingly out of necessity, under a network of blue tarp. The space is appointed with various custom home decor items such as rugs, patterned wallpaper, and a monitor that plays a loop of TV static and a soundscape of tranquil sounds and ritualistic drumming.
The central point of the installation is the makeshift altar that displays prayer cards that feature female family members of victims of police brutality, particularly where the incident has been captured on camera and redistributed in perpetuity through the media. Diamond Reynolds, girlfriend of Philandro Castille, sits next to Eric Garner's daughter Erica, and other women affected by these recent fatalities. Images of the women pulled from the internet are surrounded by illustrations of flowers that have healing properties to treat emotional and physical trauma.
In "Panic Room", the artist questions the media's representation (or lack-there-of) of the role of women in tragic situations that affect their family while simultaneously filling a void to pay reverence to them.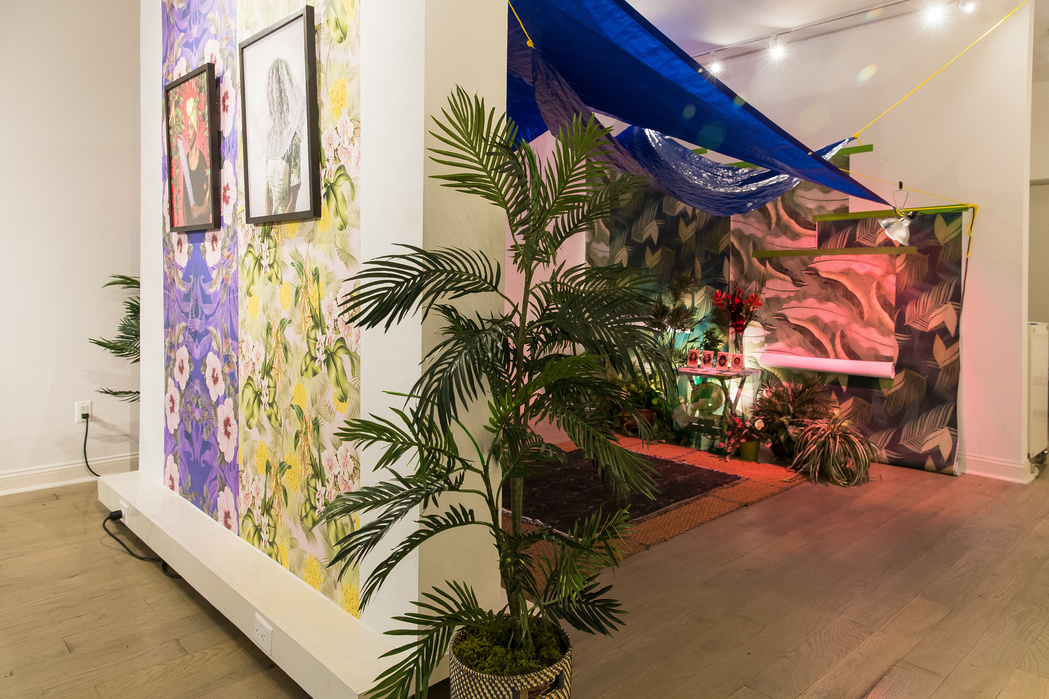 "Panic Room: A Safe Space for Reflection on the Value of Black Lives", 2016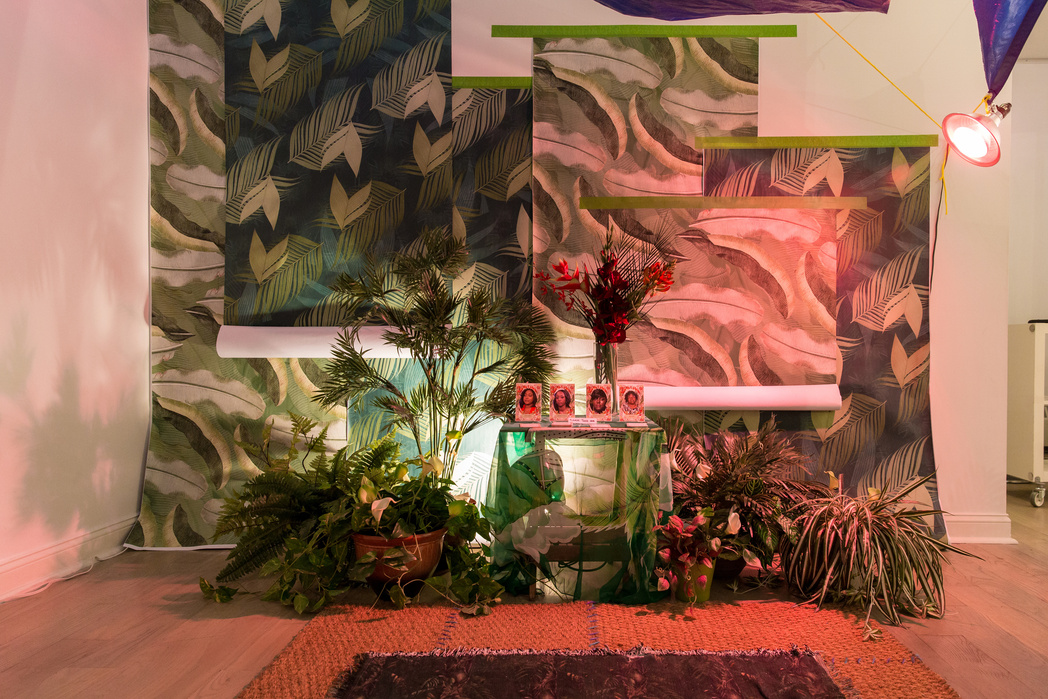 Detail - "Panic Room...", 2016
Detail - "Panic Room...", 2016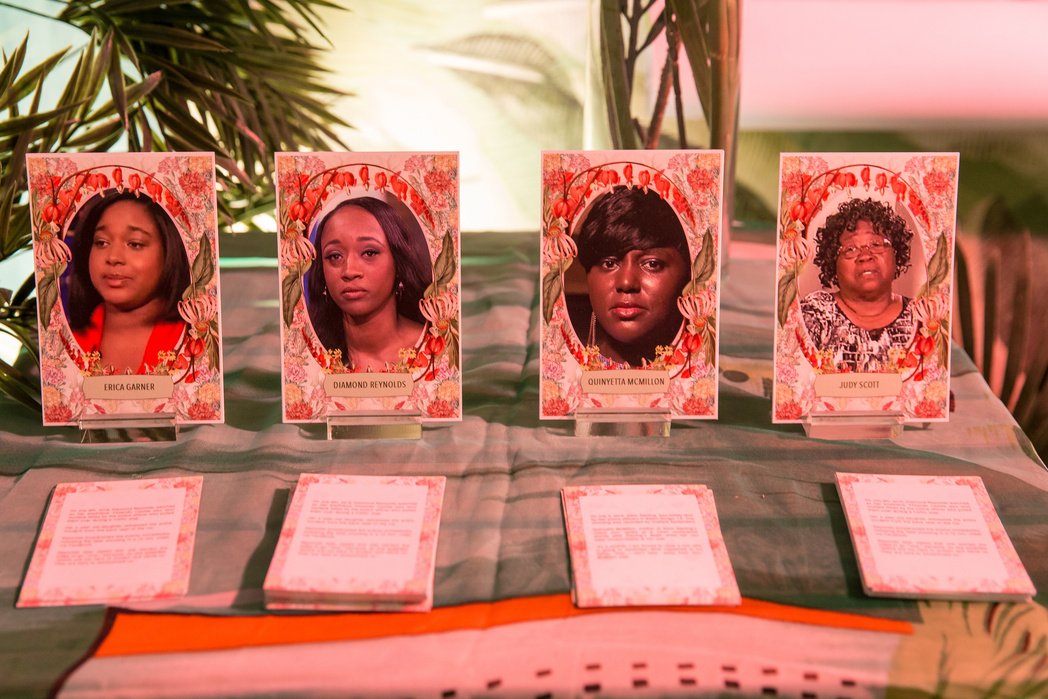 Detail - "Panic Room...", 2016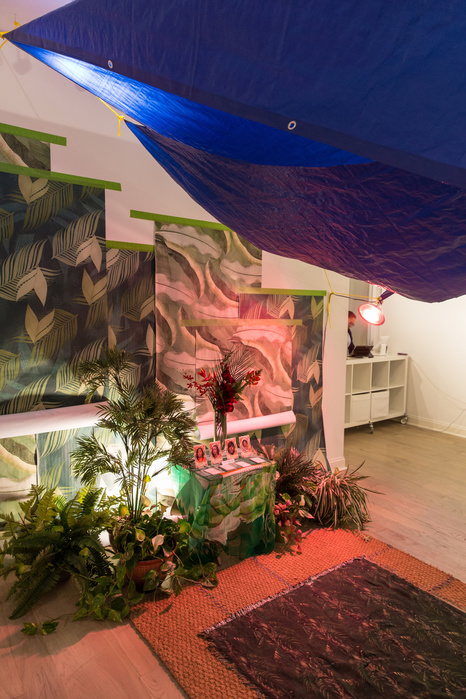 Detail - "Panic Room...", 2016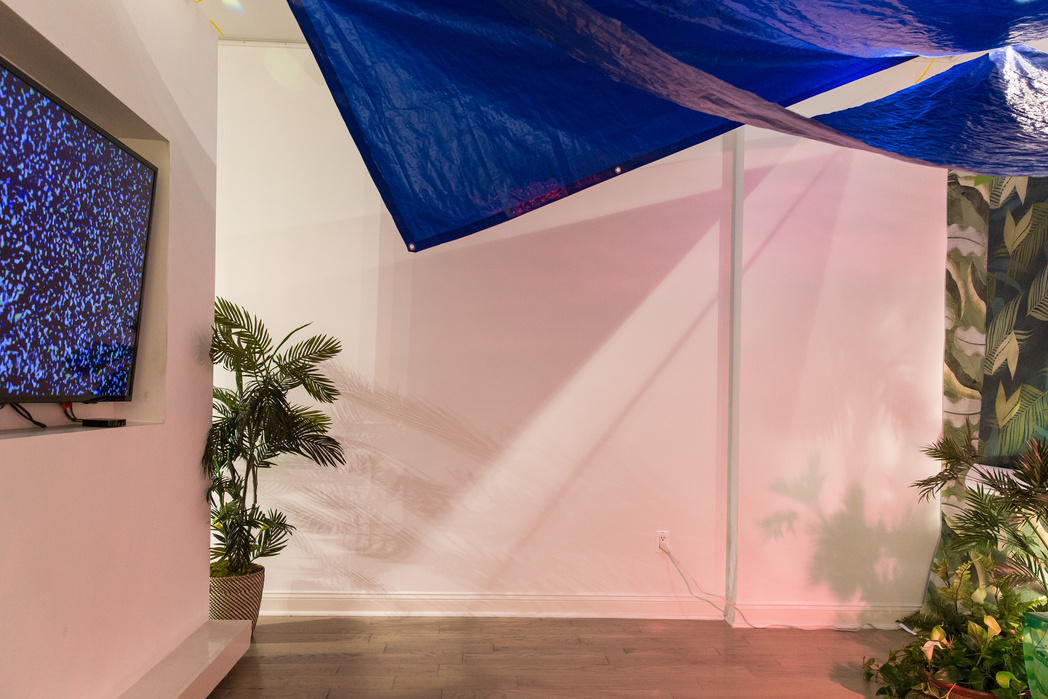 Detail - "Panic Room...", 2016 featuring video/sound piece
Detail - "Panic Room...", 2016 featuring video/sound piece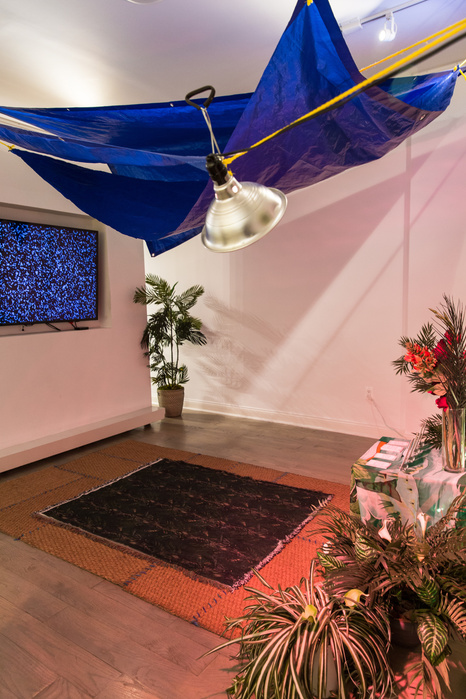 Detail - "Panic Room...", 2016 featuring video/sound piece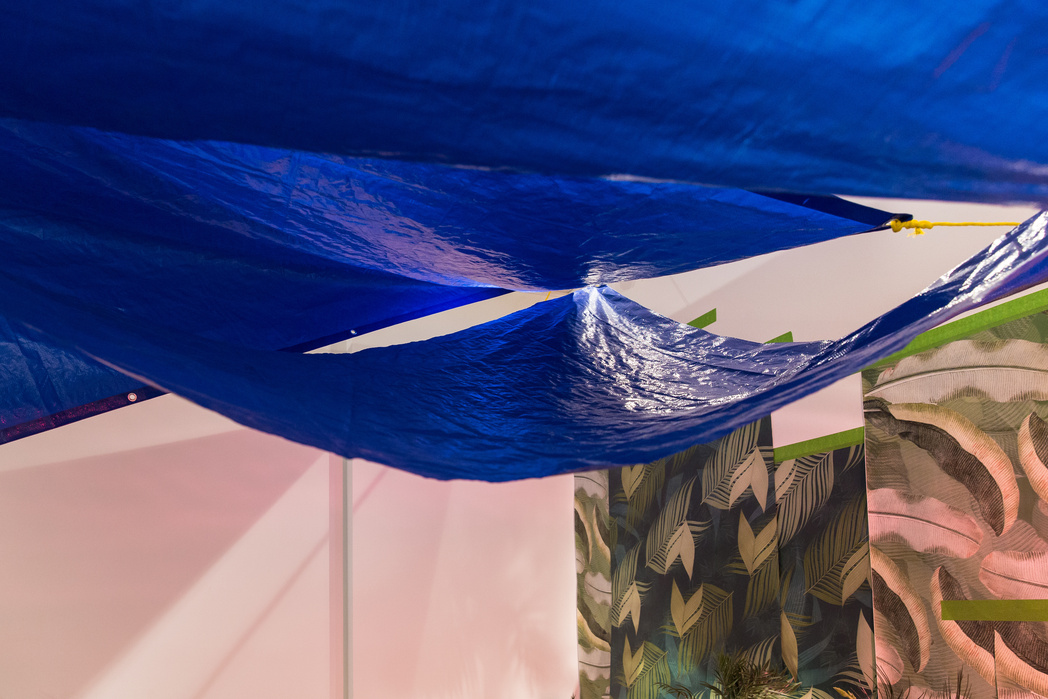 Detail - "Panic Room...", 2016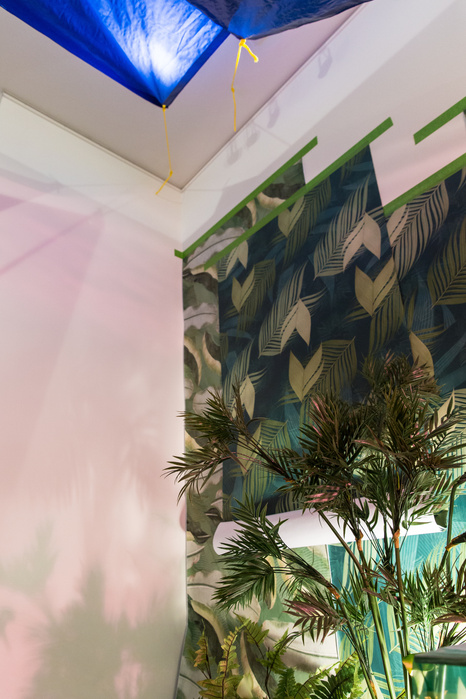 Detail - "Panic Room...", 2016
Detail - "Panic Room...", 2016
Detail - "Panic Room...", 2016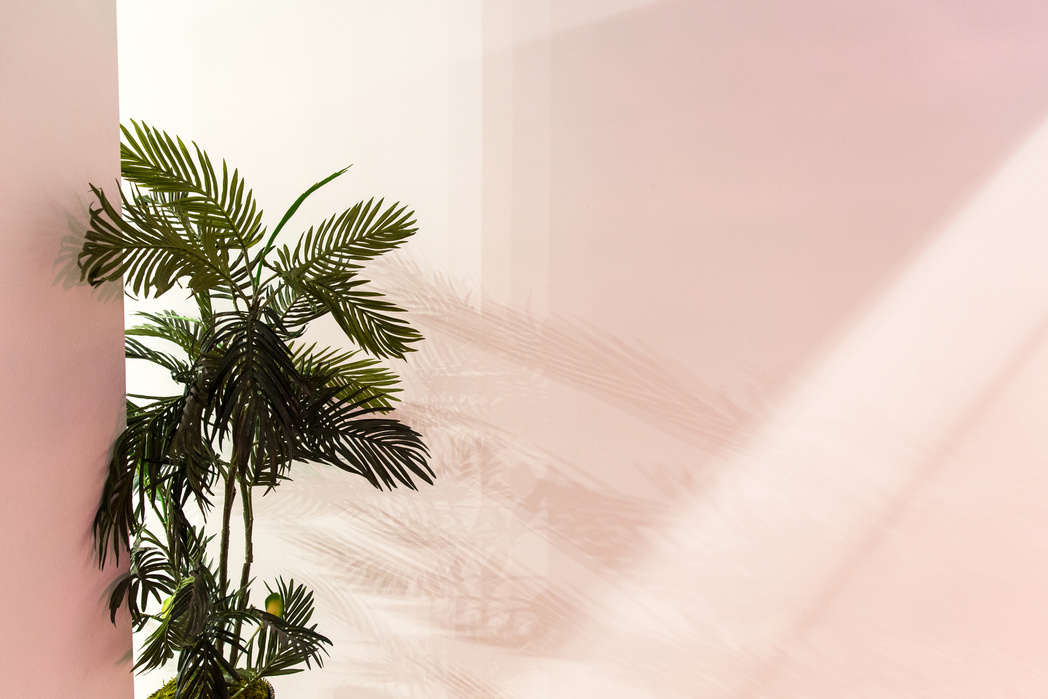 Detail - "Panic Room...", 2016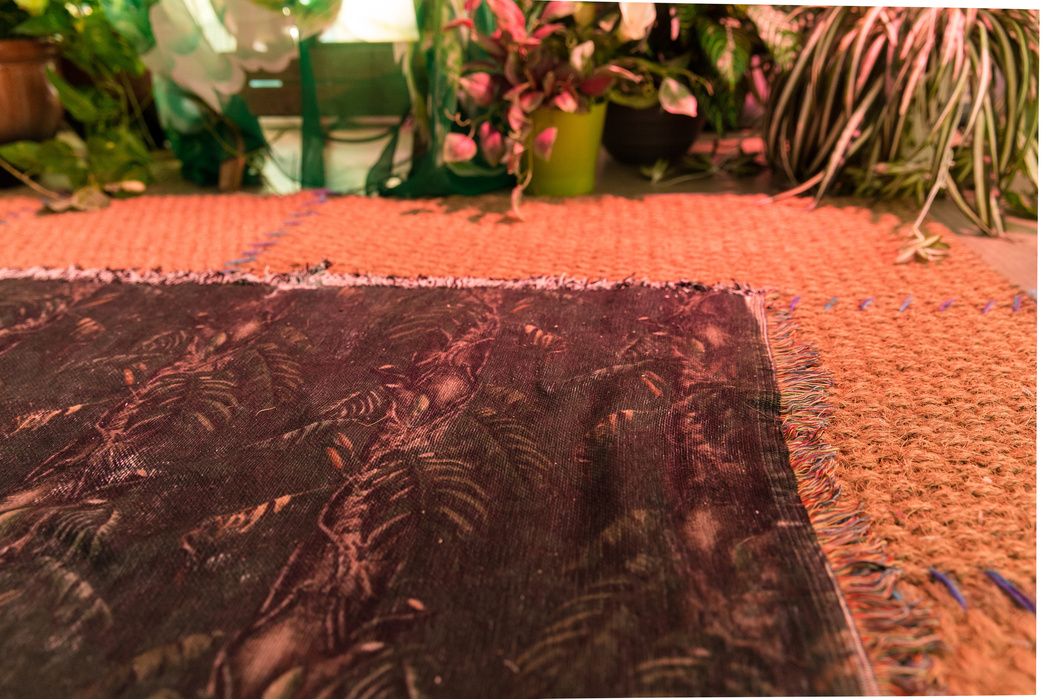 Detail - "Panic Room...", 2016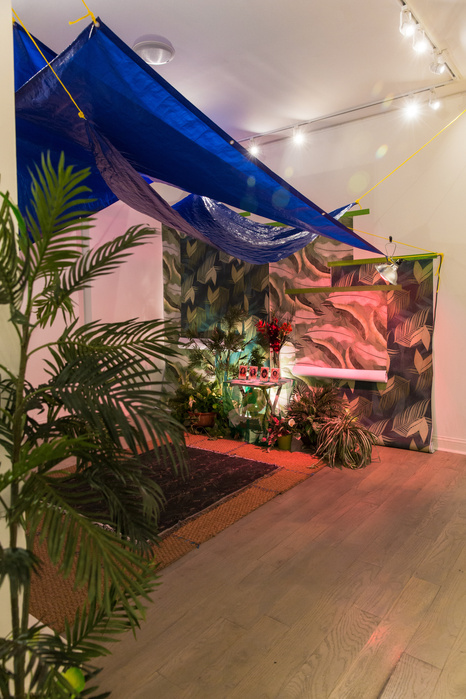 Detail - "Panic Room...", 2016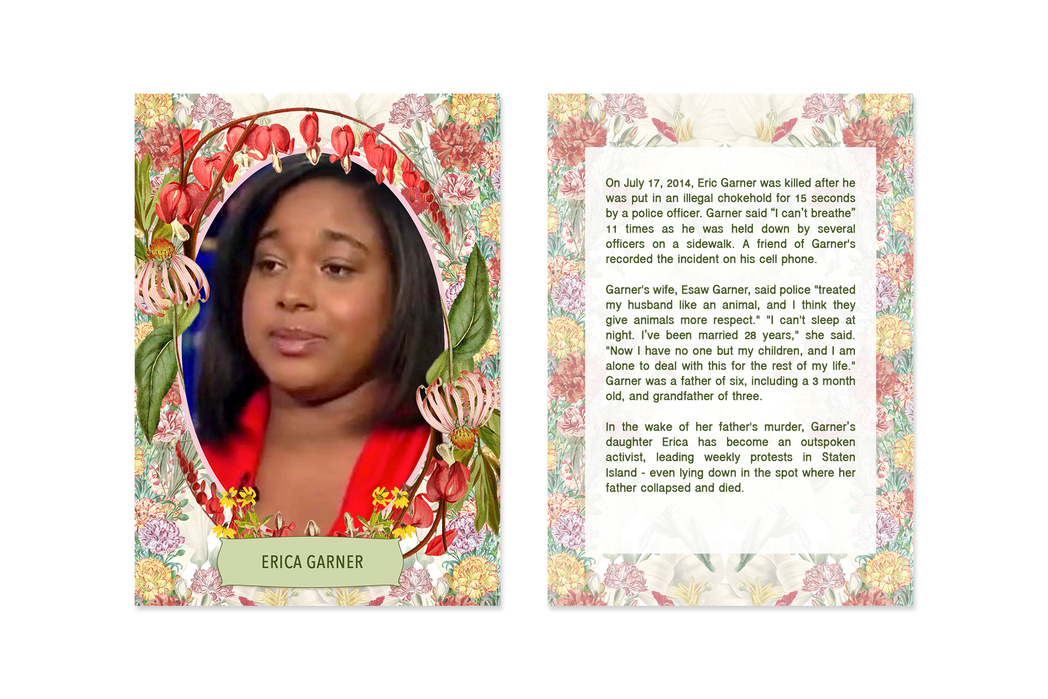 Prayer card for Erica Garner from "Panic Room...", 2016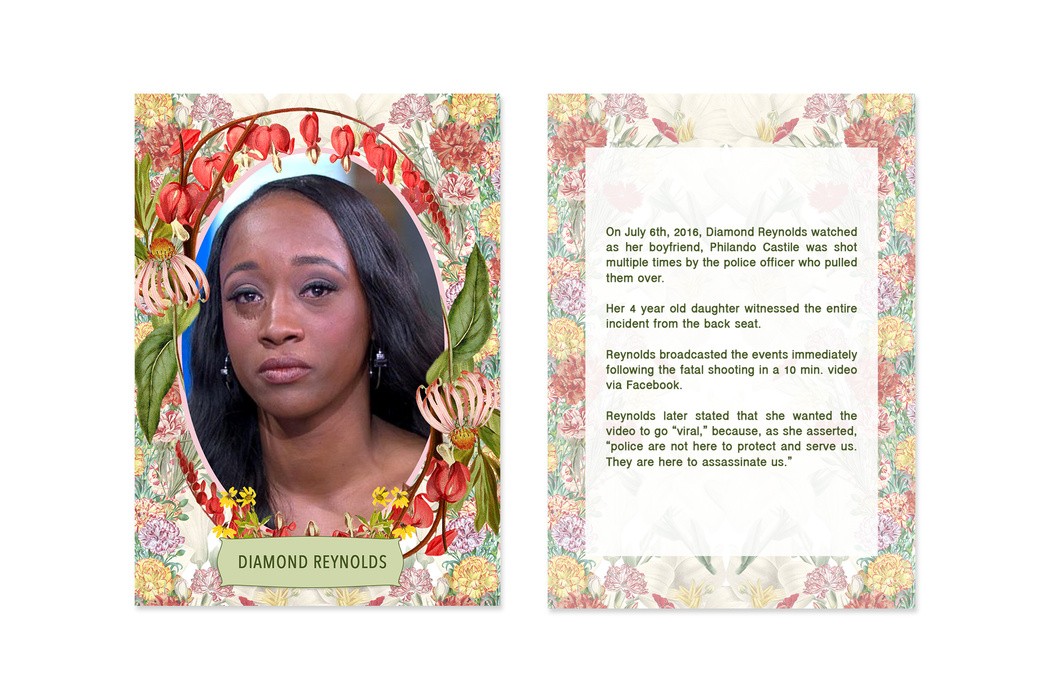 Prayer card for Diamond Reynolds from "Panic Room...", 2016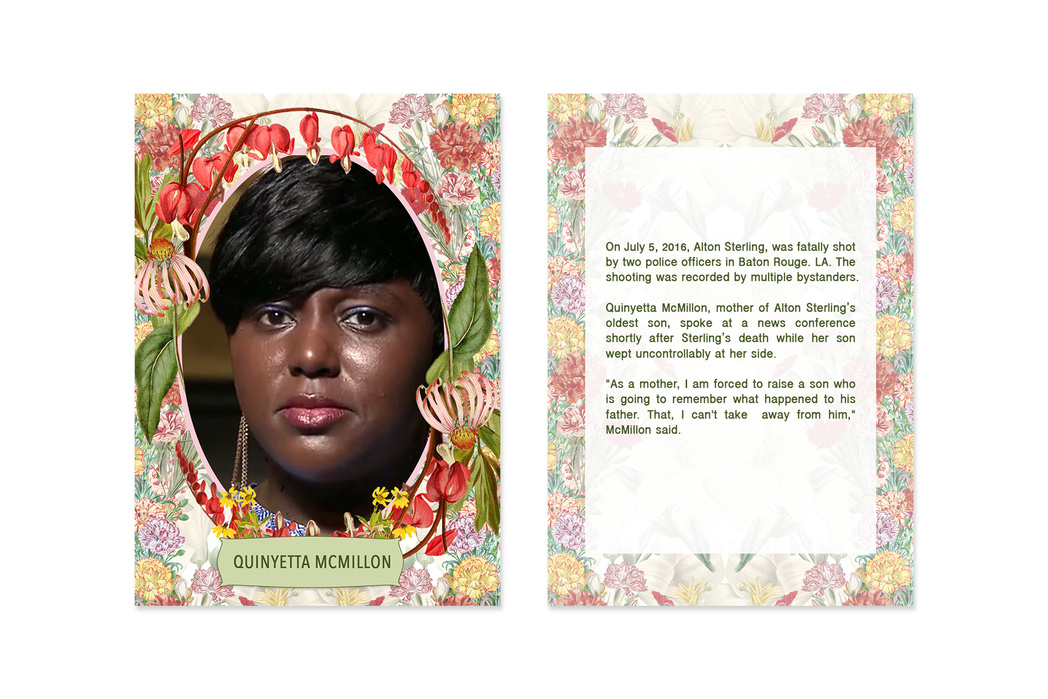 Prayer card for Quinyetta McMillan from "Panic Room...", 2016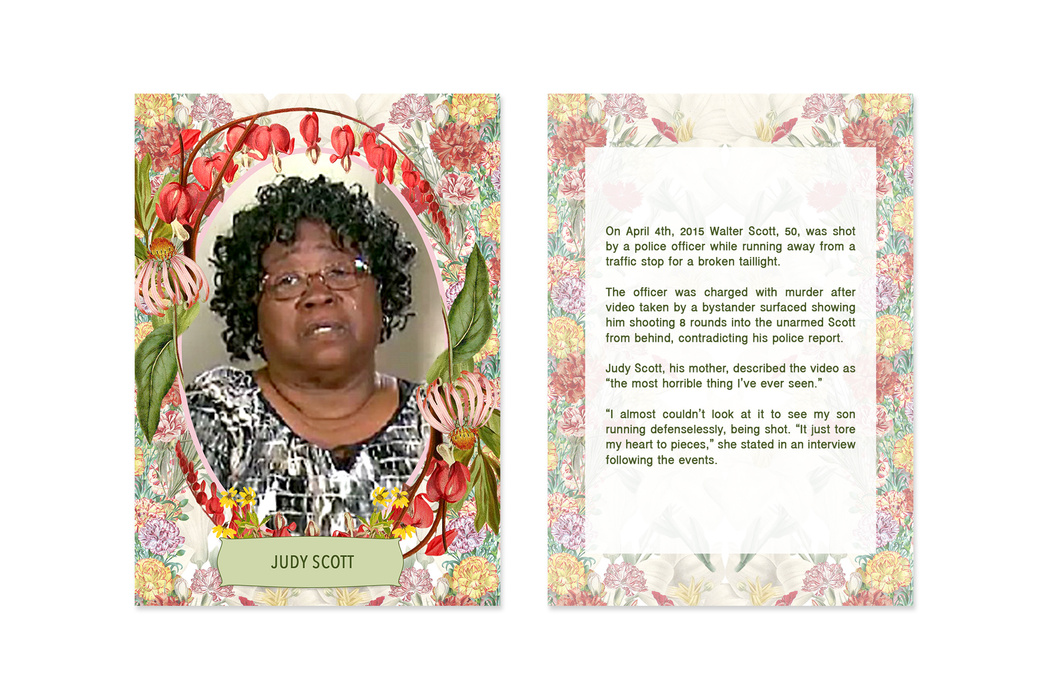 Prayer card for Judy Scott from "Panic Room...", 2016