Alien Woman, Indonesian By Birth, 2015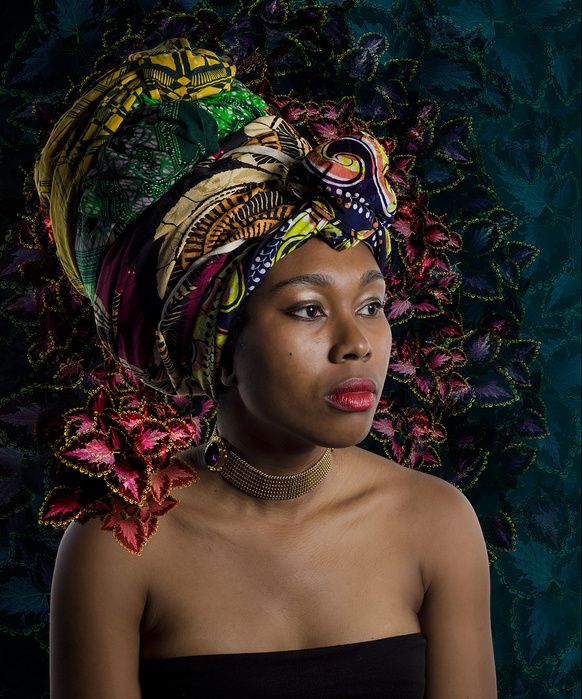 Woman Who Became Nigerian Through Her Parents Eyes, 2015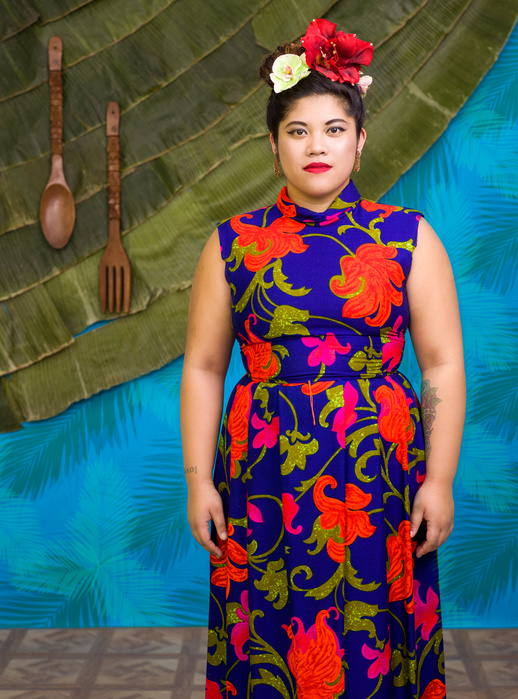 Woman From The Philippines By Way of Wayne, New Jersey, 2015
Adopted Korean Woman From a Norwegian Community in Connecticut, 2015

A Cuban Woman From Miami Now Learning Her Mother Tongue, 2015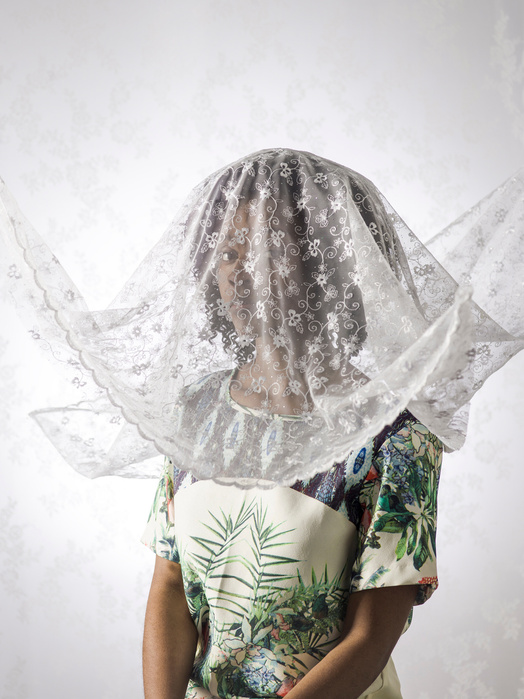 Haitian Woman From Miami With Veil, 2015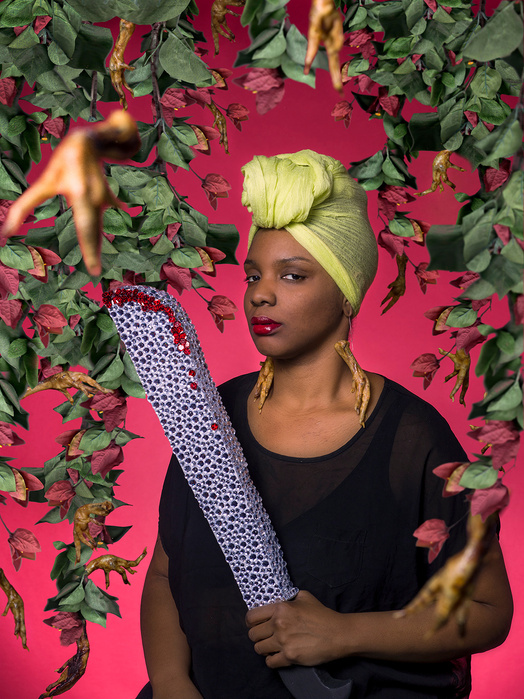 Haitian Woman From Miami With Machete, 2015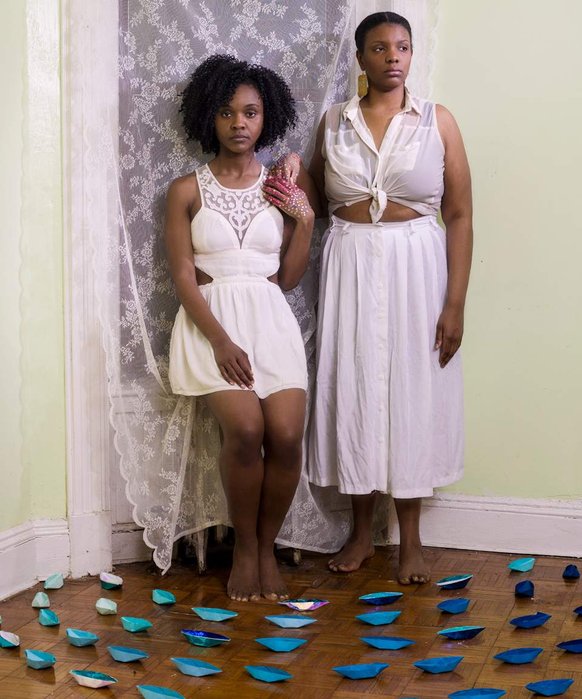 The Tides Brought Them To Parallel Lives, 2015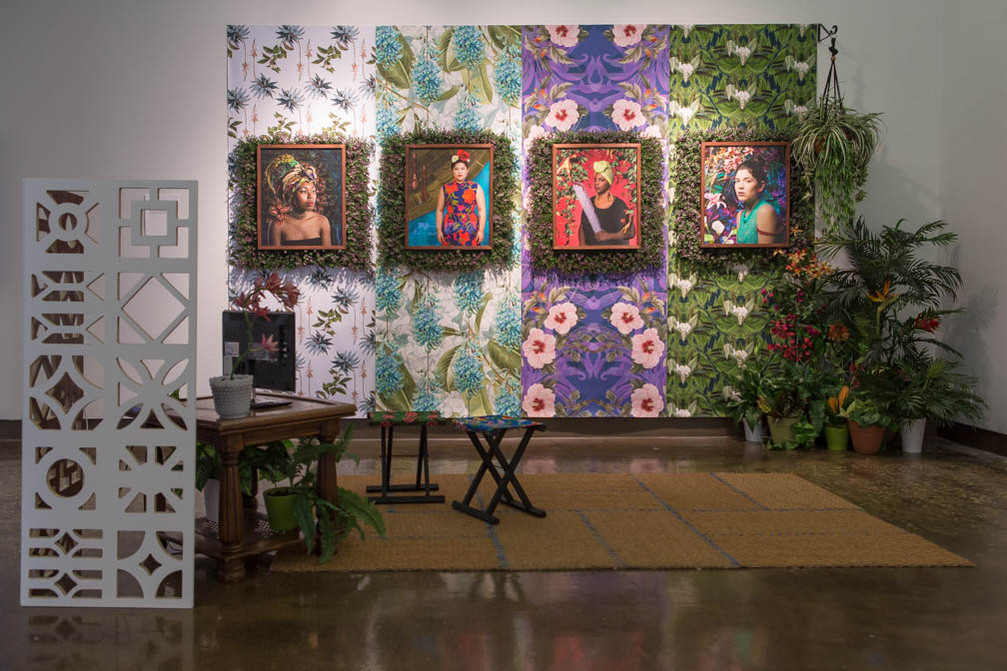 Indoor/Outdoor - multi-media installation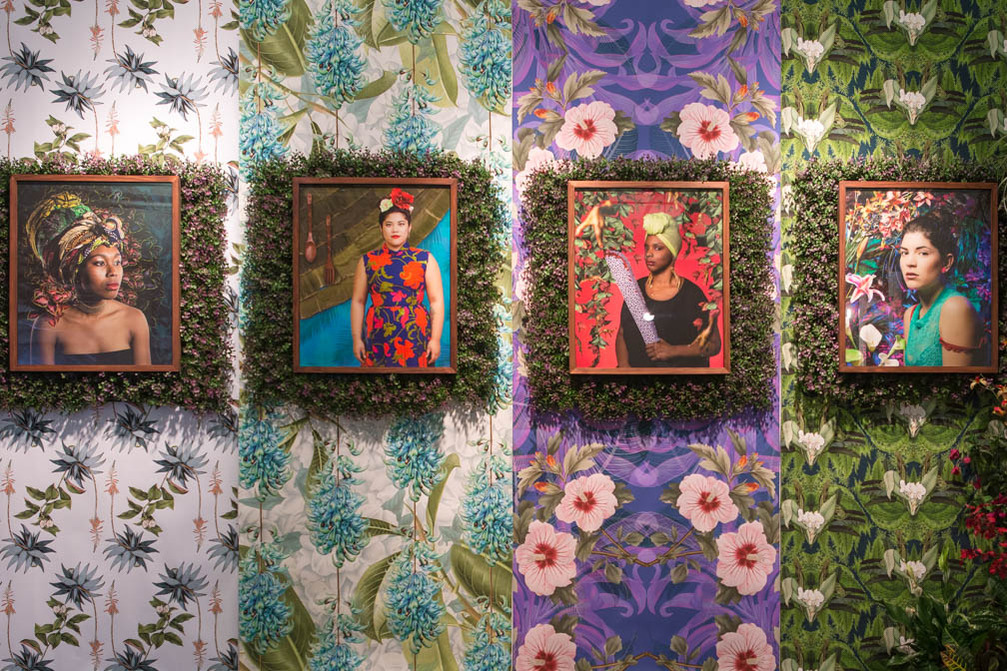 detail of portraits from A Woman, Phenomenally within the installation Indoor/Outdoor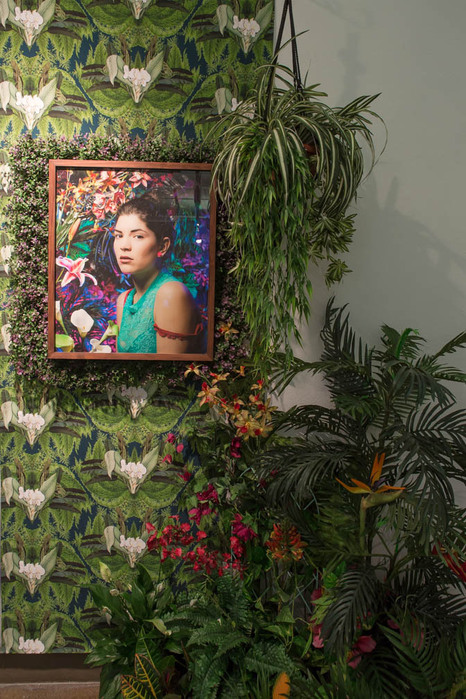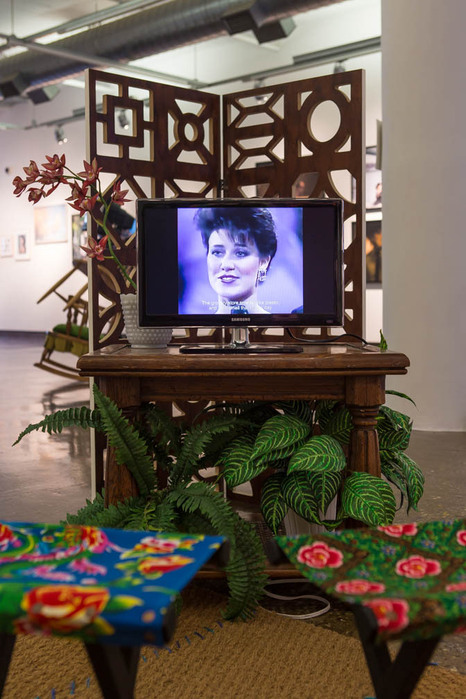 detail of video Miss USA? within the installation Indoor/Outdoor
"Miss USA?" single channel video, 6:24, 2015
A Woman, Phenomenally reacts to a history of photographic representation of people of color by focusing on how identity is constructed. The photographic portraits feature subjects that can be classified generally as "women of color" despite the specifics of their identity. Through a collaborative process with each woman, I create images that challenge exotified and stereotyped depictions and reclaim agency in "performing the other."
Each woman presents a reflection of her constructed identity within the idealized environment of the photograph. I speak to each woman about our shared experience of constructing a multicultural identity in America, and use details of her personal narrative to inform the subsequent portrait. Fact and fiction are merged through the combined use of props, sets, and digital manipulation of the images to develop narratives that blur the line between the actual and the artificial. This constructed environment mirrors the ambiguous social space that the women navigate in reality.
Photographs from the series are presented within the contextualizing multi-media installation, Indoor/Outdoor. An environment that references a domestic space is created by using cultural signifiers and decor elements recalled from memories of my own fluid definition of home. Custom made decor items such as wallpaper and a decorative screen wall are paired with ready made objects and both real and artificial plants to extend the photographic plane and provide a pathway for the viewer to access the narratives of the women depicted.
The video, Miss USA? is displayed within the installation, in physical opposition to the photographs, serves as a counter narrative to the portraits. The video pairs audio from an interview of one of the photographic subjects with found video footage from the 1989 Miss USA pageant - the year the subject became a woman and I moved to America. My focus on the pose and gesture of pageant presentation juxtaposed with the opposing narratives of the photographs as a criticism of representations of beauty in mass culture.